Hey-ho!
So this summer I'm taking a class on game programming for Flash. As such, I'll be working continuously on a new game. I thought it would be fun to be super-transparent on this one, and do a pretty detailed companion log to mark my progress. So let's do it!
My idea is this: a side-on beat-em-up game in the style of
Assassin Blue.
The catch is that the game will be boss fights ONLY. I'm hoping that squeeze in 3 nicely-fleshed out bosses into the game.
So I started out doing a lot of concept sketches and brainstorming to get a character I was happy with as my lead. I felt like doing a badass femme fatale sort of character so the concepts quickly went that way.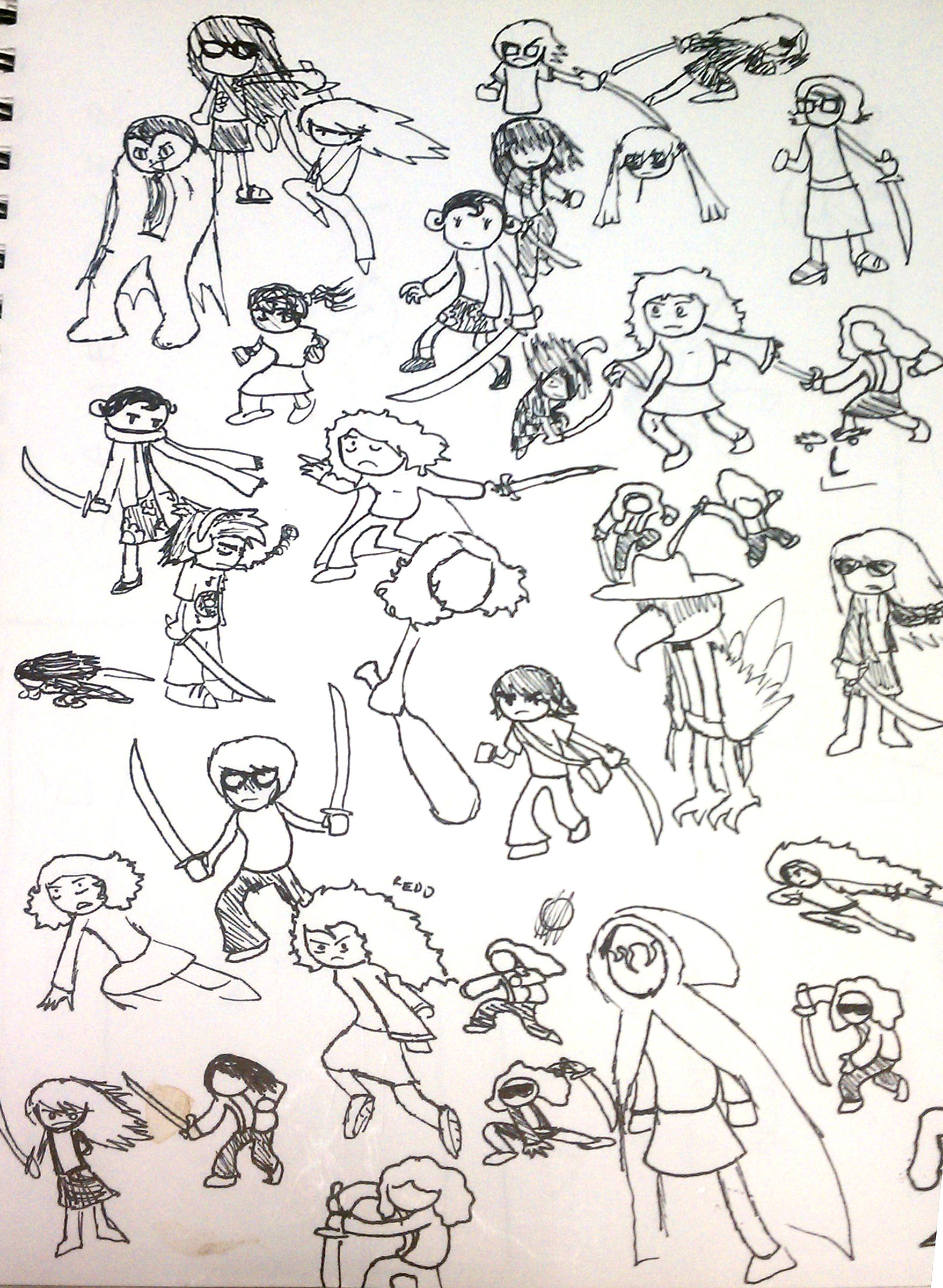 I'm more or less settled in on a design, so I started thinking about the actual in-game art. Pixel art/bitmap animations seems like the obvious choice for me, though it'll require some more rigamarole to work into Flash. I thought I might experiment with a technique I've heard tell of, where artists create and rig 3D models, animate in 3D, and then export still 2D frames for gameplay. I kinda like that idea, especially since it'll lend to smooth, modular animation work, so I'm giving it a shot. Plus, it's a way for me to work
some of my 3D experience
into my game work.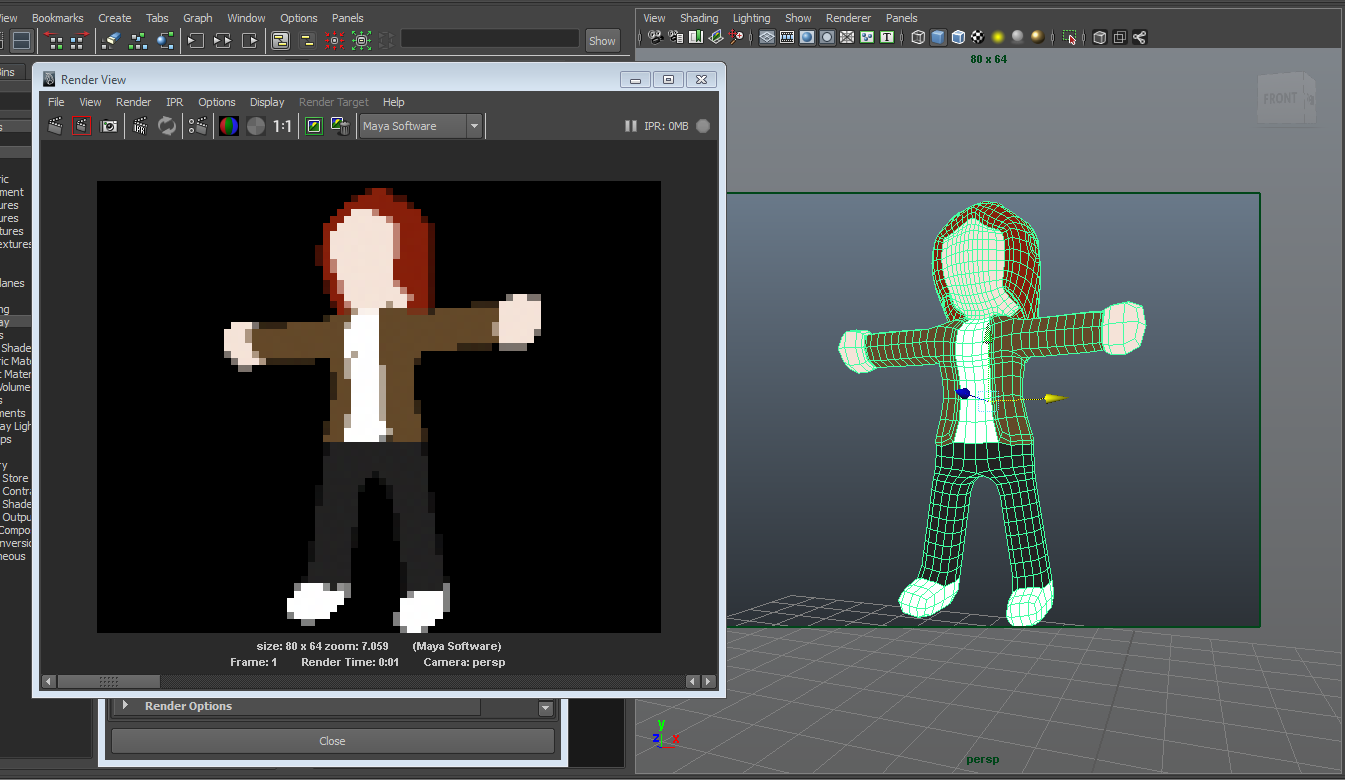 So that's where I am as of the end of week 1 (out of 11). Let's see how it goes! (And how this balances with my
Phanta
work, which I've been keeping up on pretty regularly)...