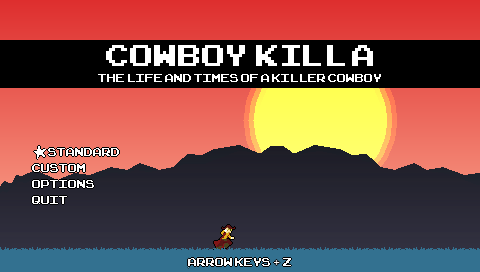 CowboyKilla
A collaboration between Banov and Andrew Brophy for YoYoGames Comp 05. The game also features a soundtrack by the incredible Lil Vypa.

The game's a hardcore bloodbath action game with hordes of enemies and lots of sweet weapons to kill them with. Controls are arrows + Z. Have fun!
File Size:
9.9 MB
Download Links:
Mirror 1:
GameJolt
http://gamejolt.com/freeware/games/action/cowboykilla/1406/
Mirror 2:
YoYoGames
http://www.yoyogames.com/games/111571-cowboykilla
Screenshots:
(Click to enlarge)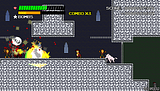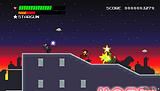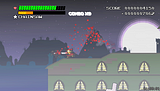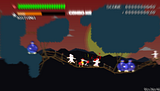 Video:
Here.
Credits:
-Game by Banov &
Overboy
-Music by
Lil Vypa
Comments and constructive feedback are greatly appreciated!