Dubloon
A point-n-click pirate RPG adventure game in the making. A swashbuckling story with dungeons, bosses, sidequests and fun exploration.

Finally, the next update is here. The game's even bigger and better than before! Your old save file will still be compatible, if you saved it.
InformationTitle:
Dubloon
File Size:
5.5 MB
GM Version:
GM7
Download Links:
Mirror 1:
GameJolt
http://gamejolt.com/freeware/games/rpg/dubloon/254/
Mirror 2:
YoYoGames
http://www.yoyogames.com/games/show/83854
Mirror 3:
WillHostForFood
http://willhostforfood.com/access.php?fileid=85013
Screenshots:
(Click to enlarge)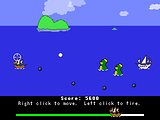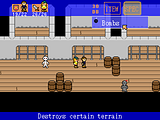 Credits:
-Game by Banov
-Music by Prophecy
Comments and constructive feedback are greatly appreciated!