I got Game Maker in May 2005, and shortly thereafter, one of the first games I started working on was a role playing game, better known as an RPG. In fact,
you can still see the original posting
(though the download links have long since been removed). I spent
over a year
working on it and the game was never finished.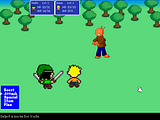 Now, compare that story to this one: I started Dubloon in May of 2009.
Less than a month later
, I'd already made more progress with Dubloon than I had in the entire development time of my first RPG. It also looked better, played better,
worked
better, and was easier to work
with.
Basically what I'm getting at here is that making an RPG is
hard
and not to be attempted by the inexperienced. I'm not saying it's impossible, but in terms of game making RPGs pose way more obstacles than any other genre of video game I can think of. So as part cautionary tale, and part "developer's journal" sort of thing, I'm going to talk about what I've learned about making RPGs and some of the pitfalls in designing them.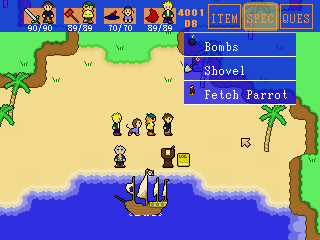 One of the first thing people always talk about when it comes to this topic is the amount of technical expertise you have to come in with. This one should seem obvious. When you talk about the inner workings of a role playing games, you're looking at a lot of data that has to be organized, computed, crunched, what have you--constantly. You'll be handling inventories, character statistics, battle calculations, and so on. It can be hard to keep track of, especially when your development team consists of one person. You need to be adept with things like arrays and data structures and all that fun stuff--this should go without saying, but I programmed my first RPGs without these, and it sucked. Hard. Projects like RPGs don't exactly go by quickly, either. The code you write needs to be functional, annotated, and organized enough so that you can come back to it even a year later and still know exactly what it does. When new game makers start off by saying they want to make their dream RPG, as I did, this is usually the reason why they're told that they can't.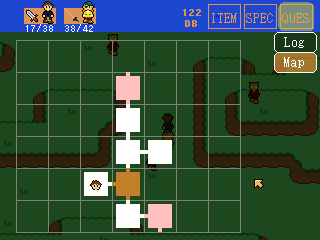 RPGs aren't just difficult to build technically, but also--if I may--artistically. Unlike games in other genres, the expectation in a legitimate, fully realized RPG is a pretty high playtime. Most independent games can be beaten within an hour, easily, if not 15 minutes or so. To account for that huge difference in playtime, you need to come into RPGs with a truckload of gameplay mechanics and ideas to keep things varied and interesting. The problem I find with a lot of RPGs is that they become too comfortable falling into boring patterns... explore dungeon,
griiiiiind
, fight boss, move to next dungeon. Nowadays games move very quickly, and game designers have a lot more responsibility to battle to keep the player's attention. Don't let your game grow stale! "RPG" should not be synonymous with "boring," and if you actually put some thought into how your game is paced and feels it's still entirely possible to put together a very fun, engaging RPG.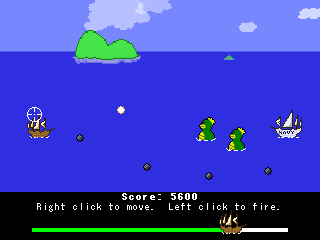 That said, it's become clear that RPGs nowadays aren't as well received by players as they once were. I was rather
painfully introduced to this fact
when Dubloon went up on IndieGames back in July 2009. People had posted pretty slanderous comments--"just another RPG"--without even having played the game. RPGs just aren't as appreciated as much these days, and you can see that trend in places like
Indiegames' "Best of Features"
end of year lists. Most genres got 15-20 games listed under them; RPGs were lumped in with 2 similar genres and together all 3 were able to produce 10 "best" titles for the year. When it comes to the independent games "market," it takes a lot of promise to convince people these days that your RPG is worth their time. Maybe I'm reacting too strongly to a minority group of haters, but it's never a bad idea to try and innovate. Be mindful of your game's image: how will players see it? There's a
reason
why
lists
like
these
exist and it's important that you familiarize yourself with what the genre cliches are... so you can break them.
Are RPGs dead? I don't think so, not at all. They're very good at giving players a very particular sort of experience, one where they really feel character growth and adventure in a way no other genre can quite deliver. What's important when making a good RPG is knowing what they're good at and what they're not so good at, and using those qualities to your advantage. When I started my first RPG, I started it just because
I wanted to make an RPG
, and I don't think that's the right way to approach these things. An RPG simply isn't interesting just by virtue of being an RPG. When I started Dubloon, it was because I wanted to make a game about
pirates
, and I decided that the best game to deliver that sort of pirate "experience" would be an RPG. Let the genre be your tool... don't be a tool of the genre.