Happy Two Thousand and Ten!
I'm pretty bad at posting here regularly, so I'm going to give you guys the down low on what I've been up to.
Dubloon
---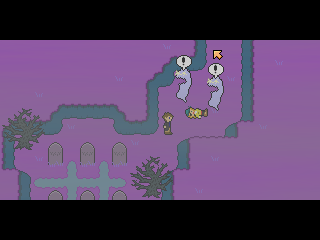 Progress has been slow but steady. I have a lot of content planned for the next update, so it's still looking far off from now... sorry to those who are waiting on that. I don't want to talk too much in detail on what happens next in the game, but I will say that the end of the game isn't going to be too far off. After this next release, there will be maybe one or two more before the game's finished. In the meantime, I'll let screenshots speak for themselves.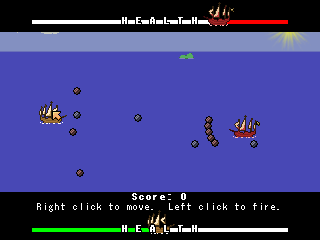 iPhone
---
I've spent a lot of the month of December trying to make serious progress on my iPhone work. I found a great game development/physics engine called
Cocos 2D
and I'm going to try and master that. I want to recreate Crazy Over Goo--or something like it--on the iPhone interface and sell it on the app store. Of course, for now, I'm still figuring out how to do simple things like launch objects on the screen. The iPhone is a bit harder to use than Game Maker, I'll say that much.
YoYoGames Comp 05
---
For the first time in my game making career, I'm going to enter a serious competition. You can read the rules
here
, if you haven't seen them already. What is perhaps most exciting about this next game of mine is that it's going to be a collaboration between me and
Andrew Brophy aka Overboy aka AndrewAP
. No details yet, but the game we're planning is seriously awesome and will probably win, especially over anything that
Brod
makes.
Banov OUT.