Hey everyone, just a quick announcement.
Remember all those times people begged me for a sequel to Assassin Blue? I get messages constantly--it often feels like daily--from fans asking when the sequel will be finished. And I've always told them it
isn't happening.
I'd made it publicly clear that I had no intention of making a sequel, and never was going to, but fans persisted.
Well, I lied then. Assassin Blue II is well into development, and today I'm ready to reveal it to the world. This is just a screenshot; you can expect the full game later this week.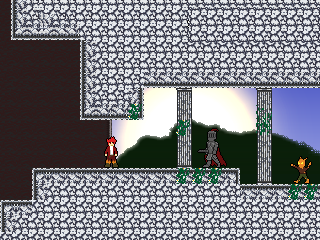 APRIL FOOLS